Toolbox for Google Play Store is an extension for Chrome/Opera/Brave/Firefox/Microsoft Edge and enhances the Google Play Store with many different features. It is from Android Police.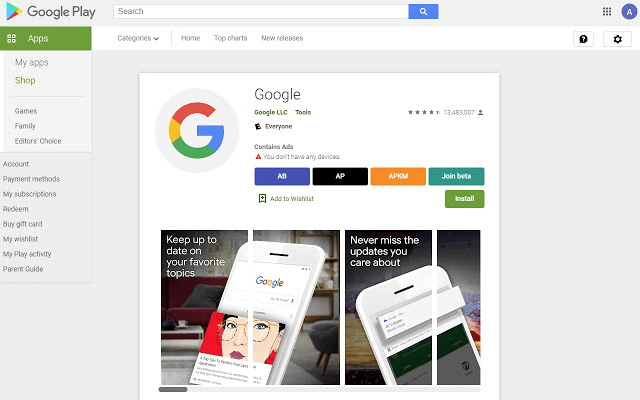 Toolbox for Google Play Store™ (TGPS) will add APKMirror, Android Police, and Appbrain buttons to all Play Store app pages. All the buttons are optional and can be toggled from the settings.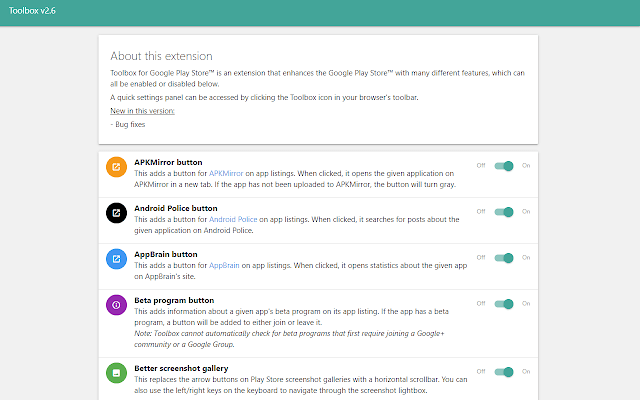 Additionally, TGPS will tell you if an app you're looking at offers a beta program and whether you're part of the beta. Just like before, this function is optional and can be disabled in the settings.