Beta Maniac is a very simple to use Android app that allows you to manage beta apps that you are enrolled to and also notifies you for spots in closed betas.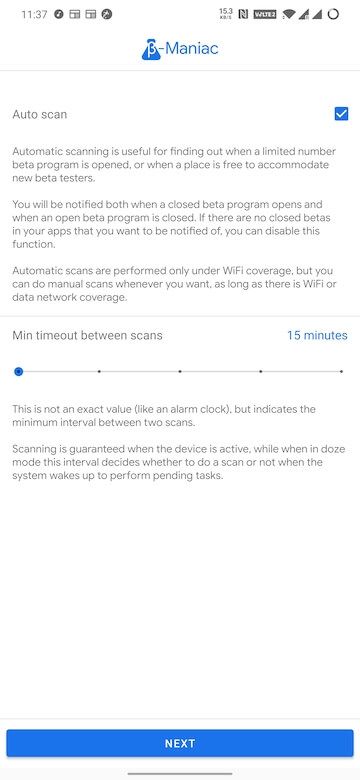 This app is aimed at only an expert audience who know the world of beta testing
If you like to try out beta versions of apps and check out upcoming features before they come to stable releases then this could be a great app to try out.
The notifications for spots in closed betas is also an excellent feature as it can often be hard to find a space in some beta tests.
Beta Maniac allows you to periodically scan the beta programs of any apps you have installed, and sends you a notification when a limited number beta testing places become available again. You can subscribe to the beta program simply by clicking on the notification.
You can also manage subscriptions to beta programs directly from the app, filter the lists according to your tastes and enjoy an attractive and up-to-date design.