THIS APP IS ONLY AVAILABLE FROM THE APP STORE ON YOUR IPAD OR IPHONE SO CLICKING THE DOWNLOAD LINK ON A COMPUTER WILL NOT TAKE YOU TO A DOWNLOAD LINK. JUST USE YOUR PHONE/IPAD IF YOU WOULD LIKE TO TRY IT OUT
---
Wallet Creator is an easy to use card creation app that allows you to create your own custom cards and add them to Apple Wallet. Whether you're adding a membership card, customer card or a ticket from your favourite local band, Wallet Creator enables you to add and edit your custom Apple Wallet cards easily, anytime.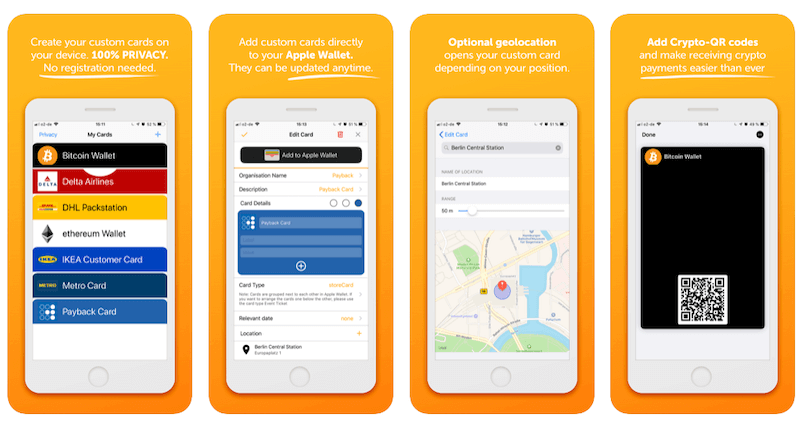 It's the best addition to the Apple Wallet out there. It's great.
Wallet creator is your best productivity companion to boost your Apple Wallet to the maximum:
Multiple customer cards - even those with barcodes not natively supported
Crypto-QR codes make receiving crypto payments easier than ever (Warning: Never scan your private address!)
On-the-fly event tickets
Create digital access cards based on barcode scanners
Key features of Wallet Creator include:
Add, organise and geolocate your custom cards of any kind
Change the apearance and details of your custom card, even after adding it to the Apple Wallet
Custom shape and colors for text and background for better destinction between cards
Custom design allows for any type of card, membership cards, concert tickets, anything
Optional geolocation opens your custom card depending on your position
Native Wallet support of QR, Aztec, PDF417 & CODE128
Image support of EAN8 & EAN13, Code39 & Code93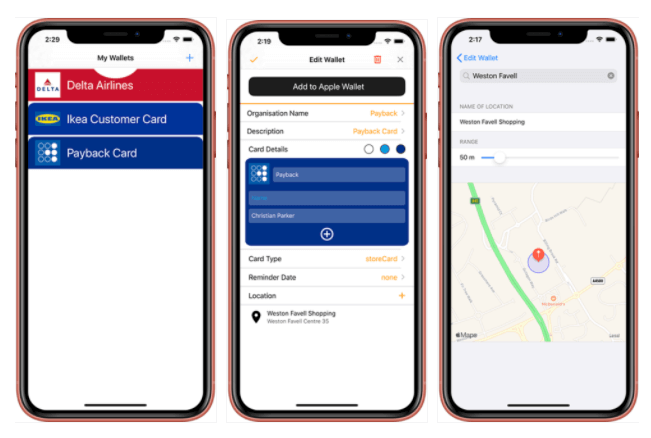 Install only using your iPhone or iPad from the App Store from this link
Terms of Use & Privacy Policy:
To generate cards for Apple Wallet, you must be signed on a Linux or Mac server. Therefore, when you click the "Add to Wallet" button, your card will be securely submitted via SSL to our server, currently based in Germany at HostEurope. After your card has been signed and securely returned via SSL, all your personal data will be instantly deleted from our servers, so no information of you or your cards are available to us or anyone else.
If you have further questions on data processing, please contact us at dataprivacy@at2-software.com
Learn more about the at² GmbH and our software at at2-software
Source Tchgdns