Below is a guide for installing one of the Beast builds for Kodi. These builds are conbstantly updated and the wizard contains an update button so you don't need to do a clean install whenever you want to up the Beast build.
This is a 3rd party add-on so no please do not post questions about this add-on in the official Kodi forums. If you have issues you can follow me on Twitter and ask for a follow back and I will gladly DM any help I can.
---
First you must sign up for an account as these details are needed before the wizard will allow you to install the build. Fortunately the verification process allows you to add fake details. Using the guide below you will see how it is done. Take a look at how I signed up with false details before clicking on the signup page link
Click here to go to the signup page If you have an ad-blocker it will keep giving you a popup telling you to turn it off. Disable it temporarily for this.
Scroll down to section that asks for a name, email and password. As you can see I have put in fake details. Just make sure you make a note of the email and password you use as you will need these later. Click REGISTER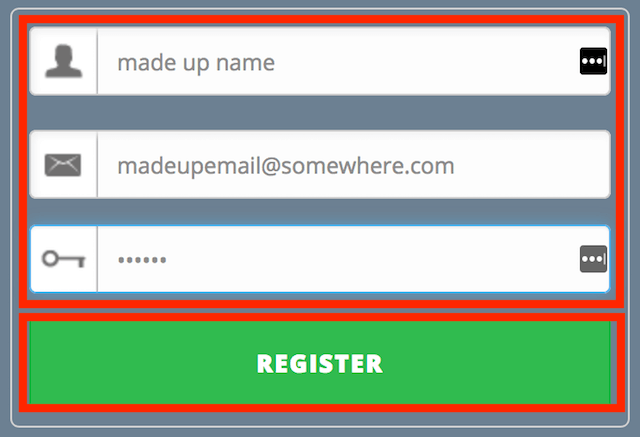 You will now be taken to a new page. There will be some text saying 'Thank you for registering with us. Please login to continue. Click on login link

On the next page scroll down to the login section and enter the email and password you made up and click LOGIN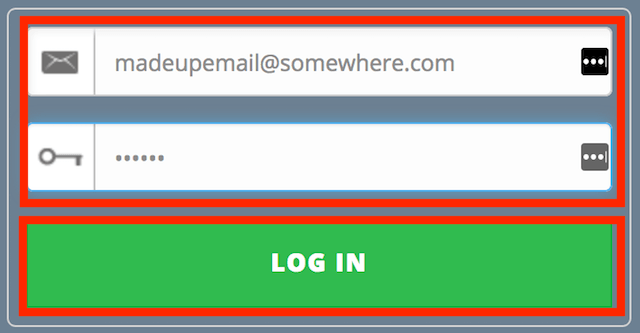 You will now be on a new page. Scroll down to the bottom and click on the red VERIFY link

That is the signup process complete. Now to install the build.
---
By Default Kodi 17 has Unknown Sources disabled. So we must enable this first. Once this is done it doesn't need doing again. If you have already done this just scroll down a few steps to the section marked Now to install the Beast Build
Open Kodi
Select Settings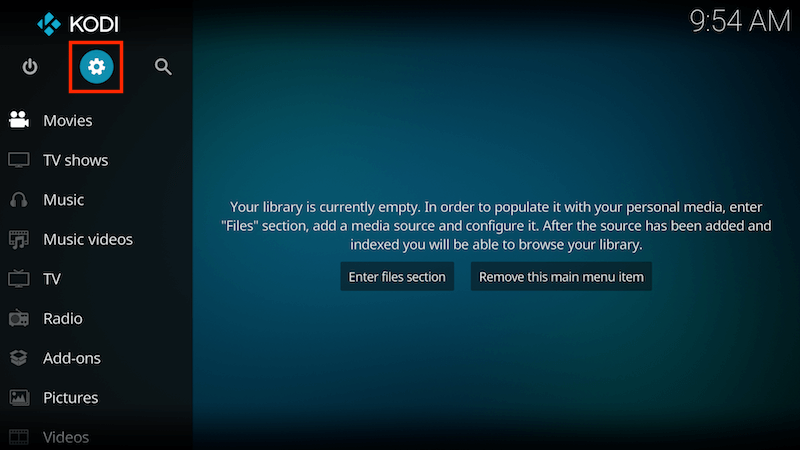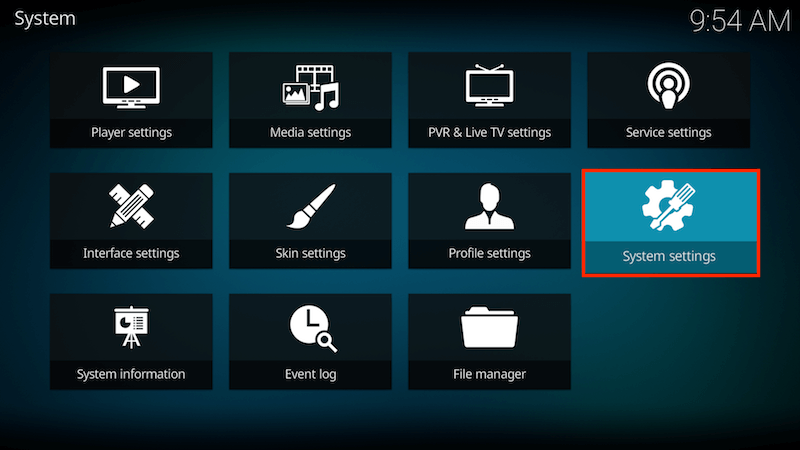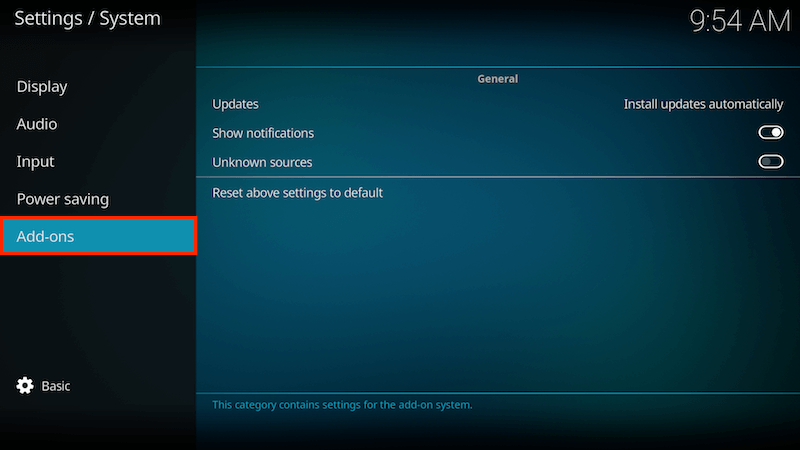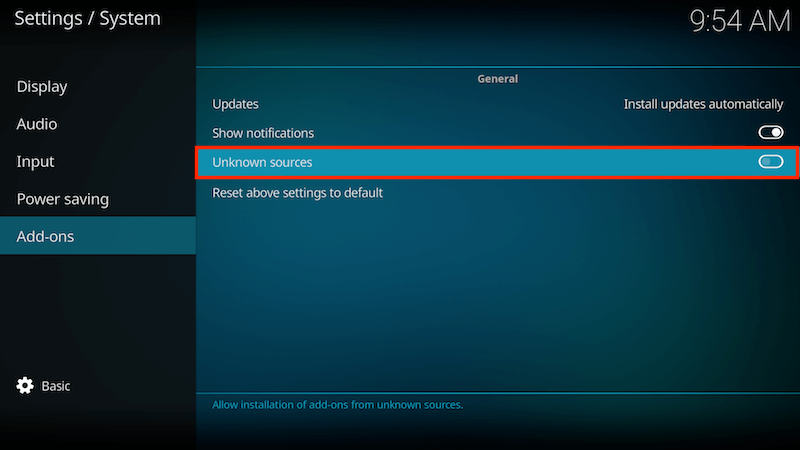 A warning will now appear asking if you agree that you are responsible for data loss, damage to device etc. As long as you are a sensible user then you are fine. Click Yes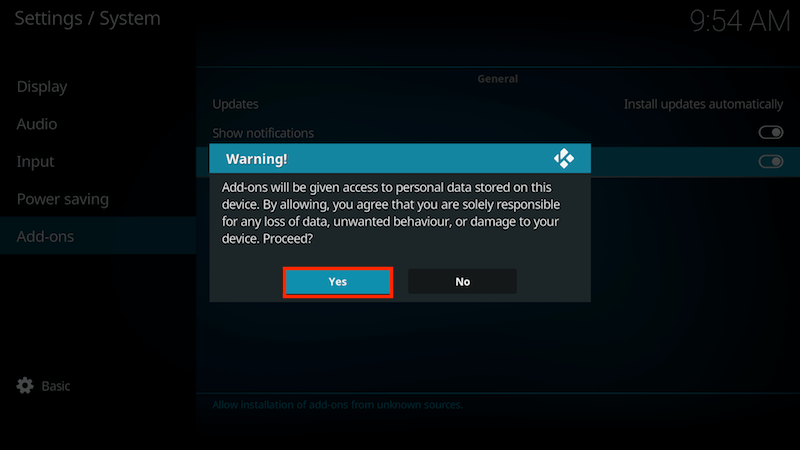 Now to install the Beast Build
Open Kodi
Select Settings (cog icon top left)
Select File Manager
Select Add Source
Select None
Type the following EXACTLY https://thebeast2.com/repo/ and select OK
Highlight the box underneath marked enter a name for this media Source and type beast then click OK
Go back to your home screen & select Add-ons from the left hand menu
Select Browser (icon that looks like a box top left)
Select Install from zip file
Select beast
Select repository.beast
Select repository.beast-x.xx.zip
Wait for the Add-on enabled notification
Select Install from Repository
Select Beast Repository
Select Program add-ons
You can now choose The Beast Wizard U.K. or The Beast Wizard U.S.. If you are in Europe choose UK otherwise choose US
Select Install
You will now see a popup saying there is no build installed and you will have 3 choices: Save Data Menu; Build Menu; Ignore. For this purpose we will choose Build Menu
You will now see a popup saying you are required to login before the build can be installed. Select Enter Details and enter in the details you created in the very first step.
You will now see the popup with: Save Data Menu; Build Menu; Ignore is still there. Select Ignore
You can now see a list of builds to choose from. This guide is always for the latest build so you will want to select [17.6] The Beast 17.6 Feb 5th (v1.12)
On the next page scroll down to [Build Installer] CLICK TO INSTALL
You will now see a popup saying 'DO you wish to restore Kodi config to default'. Select Yes, Continue
A popup will appear saying the setup has been cleared. Select OK
A popup will appear will ask you to confirm you wish to install the build. Select Yes, Install
The build will now download, extract and install
Upon completion it will tell you that you need to force close Kodi. Click OK
Yet another popup will appear saying you are going to close Kodi. Select Yes, Close
If it doesn't close then force close yourself
You can now restart Kodi and the Beast build will be installed. If you see the default skin and an error message saying there was an error with the skin and you will need to reinstall the build. You shouldn't need to do this, just go into the interface settings and change the skin to Aeon Nox Silvo and it will look as it should
---
Get 25% off any VPN Plan with IPVanish VPN
Access geo-restricted content from anywhere
Encrypt and anonymise your traffic
No logs of your traffic
Kill Switch: Kills network if VPN connection is lost
Prevent ISP throttling
7 day money back guarantee