Standalone Google Tasks app for desktop!
It can either open in a new tab, or launch an independent window like a desktop app - works for Windows, Mac and Linux.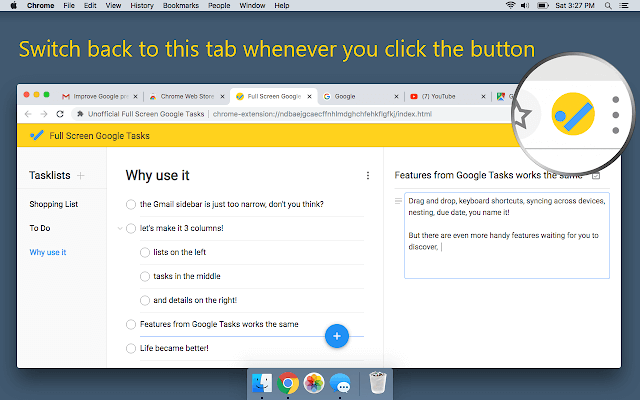 If Google Tasks is your favourite todo list app, but sometimes you'd like to:
make the sidebar wider and bigger
use it alone in a separate window, without having to get to the sidebar from gmail / google calendar / google drive
have a desktop client on the task bar
print your list, or copy the whole list content into clipboard
you simply miss the old "canvas"
then this extension is for you!