This skin will only work with Kodi 18 Leia. It will not install on any version of Kodi below 18.
Download the latest zip file for Arctic Zephyr 2 from here. Once downloaded install as a zip file and then enable the skin.
Home Menu Layout
Arctic Zephyr 2 provides three home menu layouts

A simple home menu with a background spotlight widget per menu item.
A multi widget layout with a vertical menu.
A multi widget layout with a horizontal menu.
The home menu can be customised in Skin Settings > Home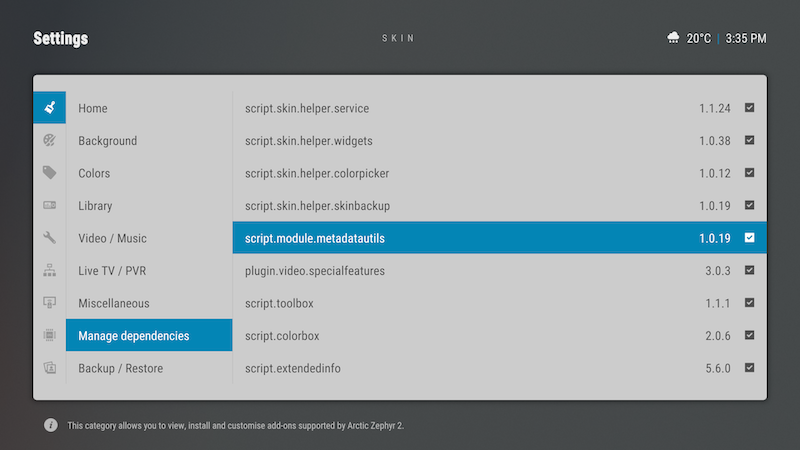 Global Widget
The global widget is the widget that will be displayed if no other widget is set
Widgets set in the home customisation dialog will override the global widget for that menu item
If you wish to have menu items that do not have any widgets, then set the global widget to "None"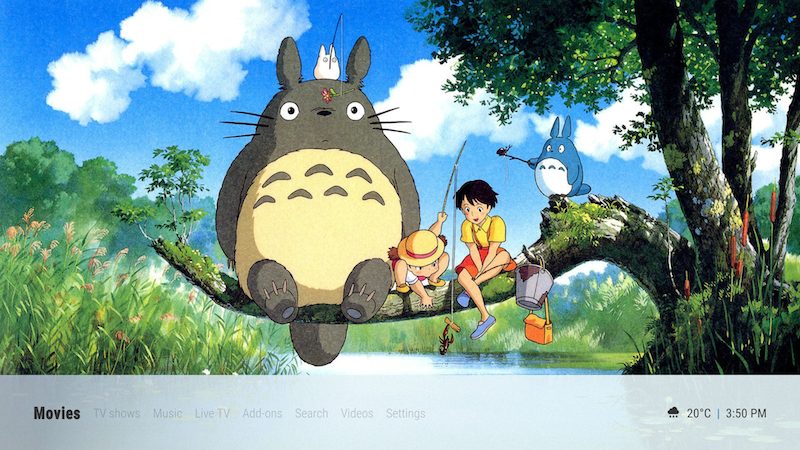 Submenu Hubs
Arctic Zephyr 2 also provides automatically generated submenu hubs. These hubs contain shortcuts to your submenu items. If a submenu item has a widget set, highlighting the submenu shortcut will display the widget underneath the submenu.
To enable submenu hubs, select Skin Settings > Home > Press DIRECTION to access submenu hub.
Submenu hubs can also be set to the onclick action for individual menu items by setting the Action of the shortcut to "Common > Submenu Hub".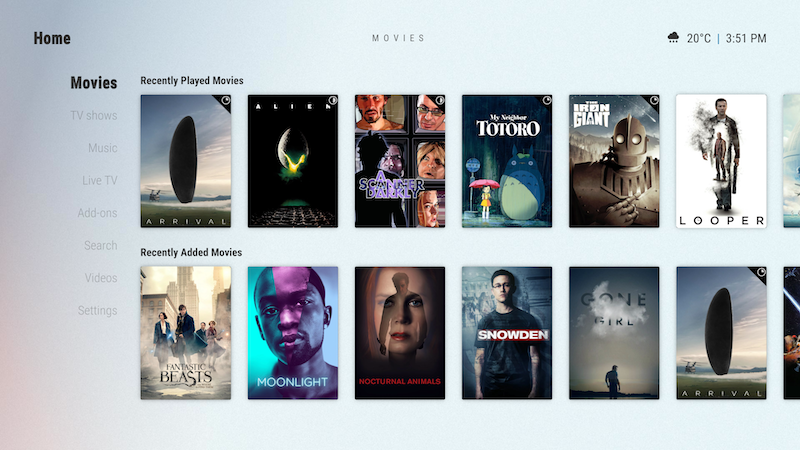 Custom Hubs (Experimental)
Arctic Zephyr 2 also provides an experimental feature where any library, addon, or folder of playlists can be set as a custom hub. In the custom hub, a row of shortcuts to each playlist/node will be shown at the top. Underneath, where widgets normally are, Arctic Zephyr 2 will show the contents of that particular playlist/node.
To set a custom hub, set the action of a menu item to ActivateWindow(1134)
An additional option will display "Hub node". Select this to choose the library or addon node that you wish to use as the hub
To set the hub node to a folder of smart playlists, choose "Custom item" and manually enter the path to your folder
Due to a quirk in skinshortcuts, after setting the hub node, you will need to move up or down from the "hub node" button in order for the node path to be set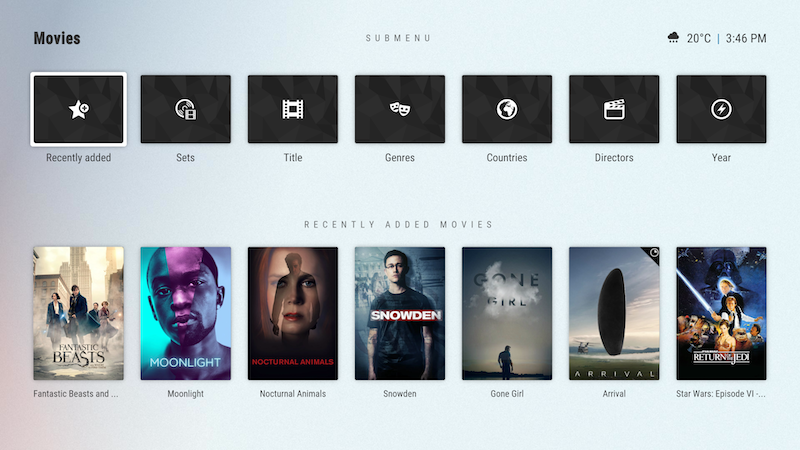 RottenTomatoes and Metacritic Setup via SkinHelper and OMDB api
Install the beta version of skin helper from marcelveldt's beta repository
Go to omdb and get an API key by using this link. If you are lucky you can get a free key, but please consider donating to omdb via Patreon to keep omdb alive
Once you have an API key, go to Skin Settings > Manage Dependencies and click script.module.metadatautils to open its settings,
Go to the API section of the settings and enter your omdb api key, then press OK to save your settings
Close Kodi and delete simplecache.db from kodi/userdata/addon_data/script.module.simplecache/simplecache.db
This step is not necessary and is only needed to force kodi to rebuild the skinhelper cache
Open kodi and your ratings should now work. It can take a little while for skin helper to retrieve ratings for the focused item the first time around, so make sure you give it a little bit of time before reporting problems