Tor for Android has finally released a stable version of their app on the Google Play Store. The first alpha build was released back in September of 2018 and of course contained bugs and stability issues. Tor say they've been working hard and the latest release (8.5) is stable enough to debut on Android.
Tor Browser for Android is the only official mobile browser supported by the Tor Project, developers of the world's strongest tool for privacy and freedom online.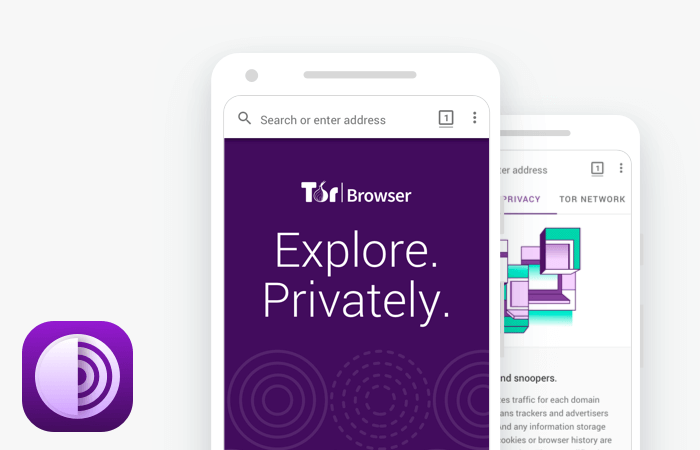 BLOCK TRACKERS
Tor Browser isolates each website you visit so third-party trackers and ads can't follow you. Any cookies automatically clear when you're done browsing.
DEFEND AGAINST SURVEILLANCE
Tor Browser prevents someone watching your connection from knowing what websites you visit. All anyone monitoring your browsing habits can see is that you're using Tor.
RESIST FINGERPRINTING
Tor aims to make all users look the same, making it difficult for you to be fingerprinted based on your browser and device information.
MULTI-LAYERED ENCRYPTION
When you use Tor Browser for Android, your traffic is relayed and encrypted three times as it passes over the Tor network. The network is comprised of thousands of volunteer-run servers known as Tor relays. Watch this animation to learn more about how it works:
BROWSE FREELY
With Tor Browser for Android, you are free to access sites your local internet service provider may have blocked.
---
I recommend using a VPN to help keep yourself anonymous and protect yourself online. You can get large reductions from IPVanish which allows you to connect multiple devices to an encrypted VPN connection at any one time.
.
User-friendly apps for all of your devices
40,000+ shared IPs, 2,000+ VPN servers in 75+ locations
Unthrottled speed
256-bit AES encryption
Zero traffic logs
SOCKS5 web proxy
Access to censored apps & websites
Multiple VPN protocols
Unmetered connections
24/7 customer support