Deleting your web and app activity from Google has always been a feature that is available but Google have now done an update that allows to set this up so your activity is deleted automatically.
To set this feature up is very easy just follow the steps below.
By using the delete feature all your web & app activity along with your location history will be deleted after 3 the allotted time. This can of course effect your search results and Google recommendations in Google apps like Google Maps, Assistant etc.
---
Visit the My Activity portal. This can be done on your phone or desktop.
Select Choose to delete automatically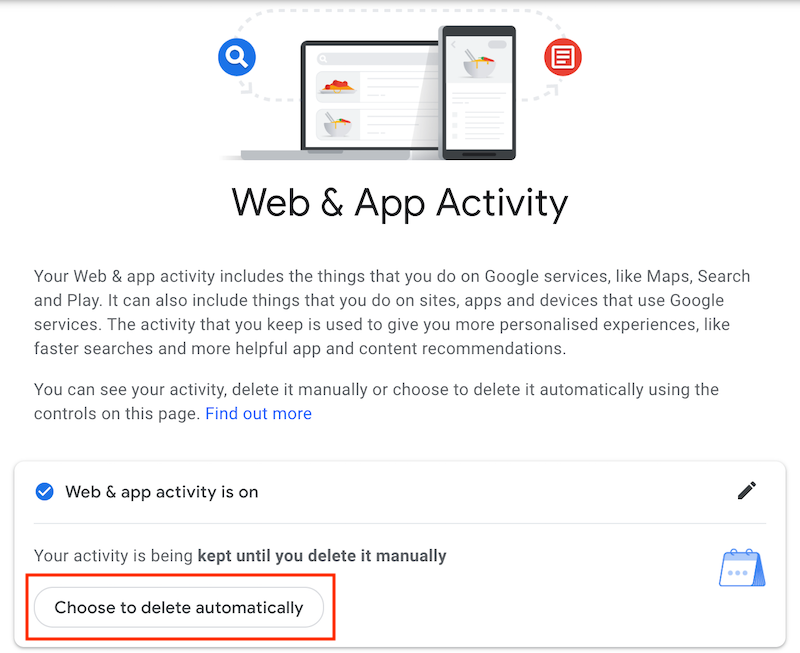 Select 3 Months or 18 Months then select Next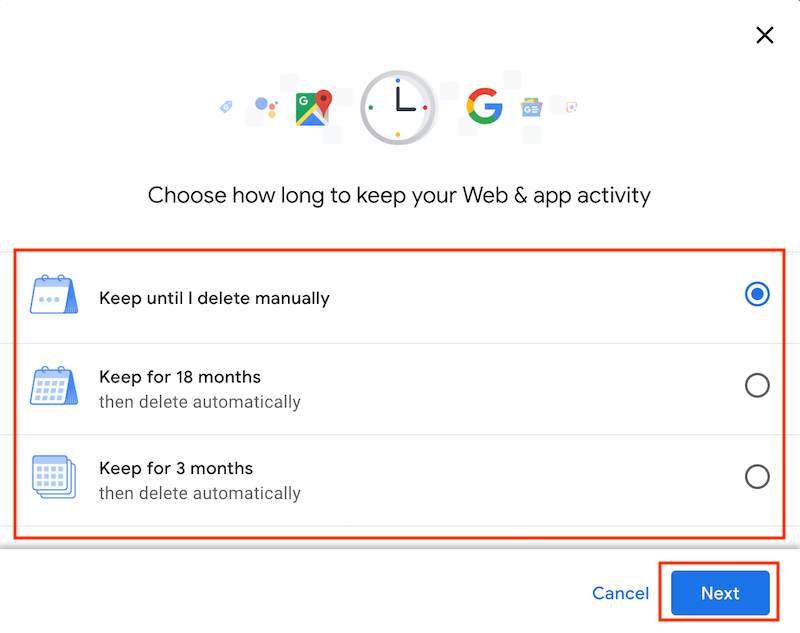 The next page will show you an example of what will be deleted immediately. If you are happy to proceed select Confirm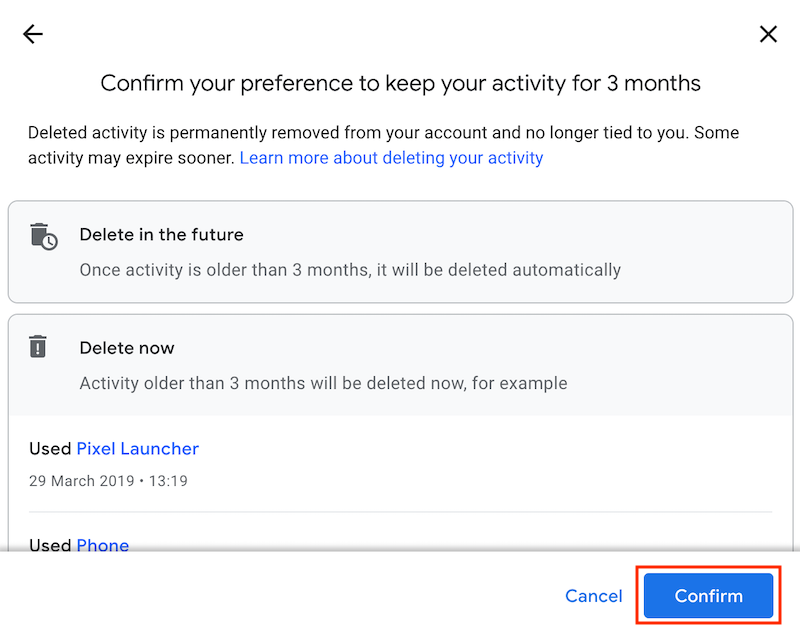 Once you have clicked confirm all your future data will now be deleted after either 3 months or 18 months.
*Note: Selecting 3 months or 18 months, any Web & App Activity stored before this will be immediately deleted.