Assistant Shortcuts is an app that makes it possible to adjust the assistant button on your phone to a command. You can, for example, view your notifications by calling your assistant. All you have to do is set the app as your default Assistant and then you can remap it to do other actions.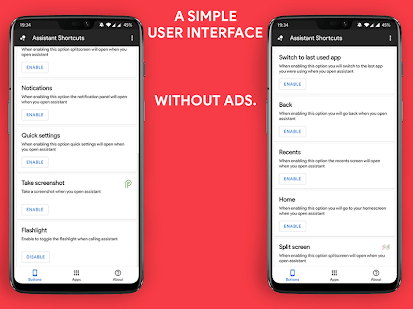 This app makes it easy for people with disabilities to perform actions without reaching the top of the screen.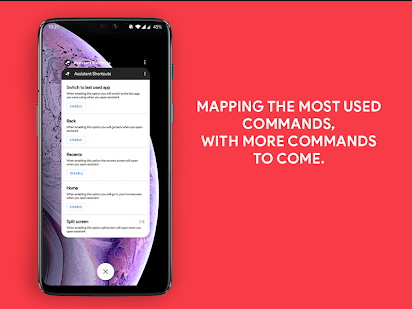 This app was developed in mind after OnePlus added the functionality of activating Google Assistant from the power button.
This app uses Accessibility services.
Features:•
Switch to last used app
Press back button
Open recents screen
Go to home button
Toggle between split-screen mode (Android N+ required)
Open notification panel• Open Quick-settings panel
Take screenshot (Android P+ required)
Toggle flashlight
Toggle rotation lock
Launch any installed app
Permissions Assistant Shortcuts asks for and why:• Accessibility: Used for performing gestures such as back, power menu and pull down notification
Translations:If you want to help the dev localise it in your language, please go to https://t.me/joinchat/C_IJXBFWABuPn3uOTJi_3g