Clean and handy notes on the side of your monitor.
SideNotes is a smart app for note-taking. It shows and hides on the side of your monitor to manage your notes without distracting you. You can finally keep your notes organized, personalized and always at your fingertips. Simple software to boost your productivity.
SideNotes makes your note-taking process distraction-free. Your notes are always at your fingertips. Show and hide them instantly - click the Open Bar, press keyboard shortcut, make a swipe gesture or move your cursor to the side of your monitor (option). Your notes will always stay on top of other windows - visible only when you need them.
New note? Done!
Just click + button. You can also drag and drop pictures directly from your web browser. Drop text files or folders, fragments of text or links or even colors. Create notes directly from Pasteboard or from iPhone® / iPad® camera.
Mark notes with colors and group them into folders. Say goodbye to chaos and stay focused on your work.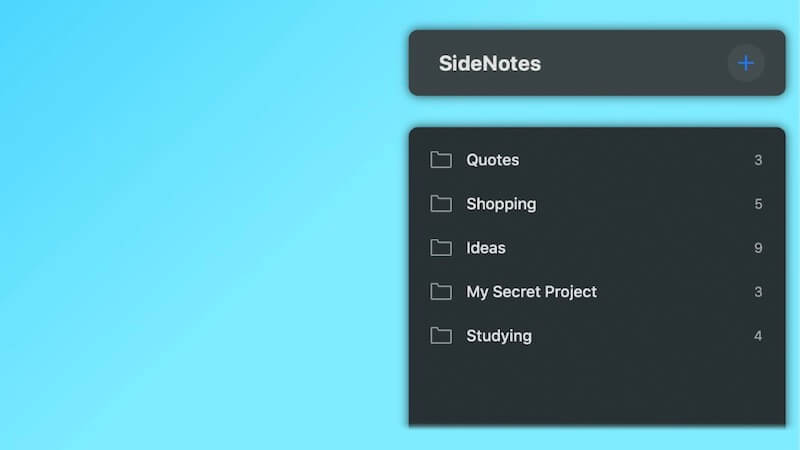 You can format your notes using Markdown, add pictures, save fragments of code using Code mode with monospaced font, create quick to-do lists and mark items done. Anything you want.
You can download from the Apptorium website to have a free trial.