Dark Reader is an extension/add-on for Chrome and Firefox that gives every site you visit a dark theme.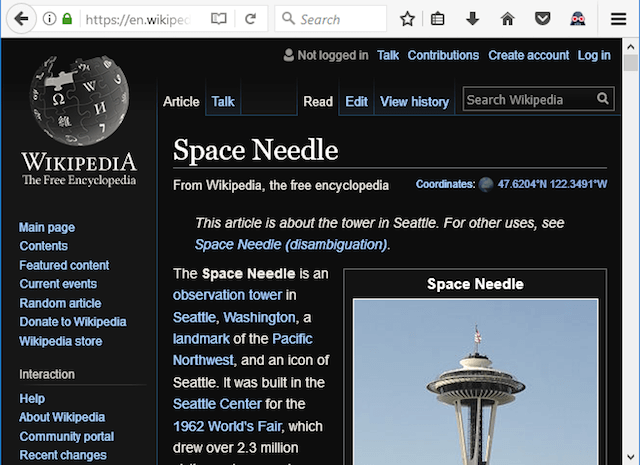 This extension doesn't just invert colours of web-sites you visit. Powered by Chrome engine features it uses intellectual ways to transform bright blinding stuff into eye relaxing, high contrast, deluminated, dark themed and smart looking webpages which are easy to read at night.
The extension/add-on now offers brightness, contrast, sepia filters adjustment, font settings and ignore-list!
You can use hotkeys to turn the extension on/off on certain sites: Alt+Shift+D
You can also use hotkeys for adding the site you are currently viewing into your sites list (you choose if you want to ignore these sites or invert them only): Alt+Shift+A
You can also just click on the icon in the extensions of your Chrome/Firefox browser and change the settings for the site you are currently viewing.
Extra info:
Disable similar extensions as they may conflict with Dark Reader
White splashes between navigation and tab switching are Chromium issues 1373 and 126341.
Chrome Web Store page will not be inverted due to security reasons.
If a popular website doesn't look right with this extension (e.g. some images are inverted), contact us at darkreaderapp@gmail.com
Switch off the extension before you disable or uninstall it. Otherwise your opened pages will stay inverted until you refresh them.
If some pages work laggy, try setting filter values to "off".
Source code available at GitHub